Hawaii officials bracing for new lava eruptions for several more weeks
The eight vents that have been spewing lava since Kilauea erupted three days ago were quiet on Saturday, but officials warned they are bracing for the possibility of eruptions continuing for several more weeks.
Interested in
Volcanoes?
Add Volcanoes as an interest to stay up to date on the latest Volcanoes news, video, and analysis from ABC News.
The calm allowed some measure of positive news for the 1,800 residents who were evacuated from their homes in the Big Island's Leilani Estates and Lanipuna Gardens neighborhoods.
In evacuated areas with relatively low sulfur dioxide levels, residents will be allowed to return home for a few hours to collect belongings, Hawaii's Civil Defense Administrator Talmadge Magno said at a press conference Saturday evening. Officials said those residents — about half of the evacuees — could be allowed to briefly return as soon as Sunday.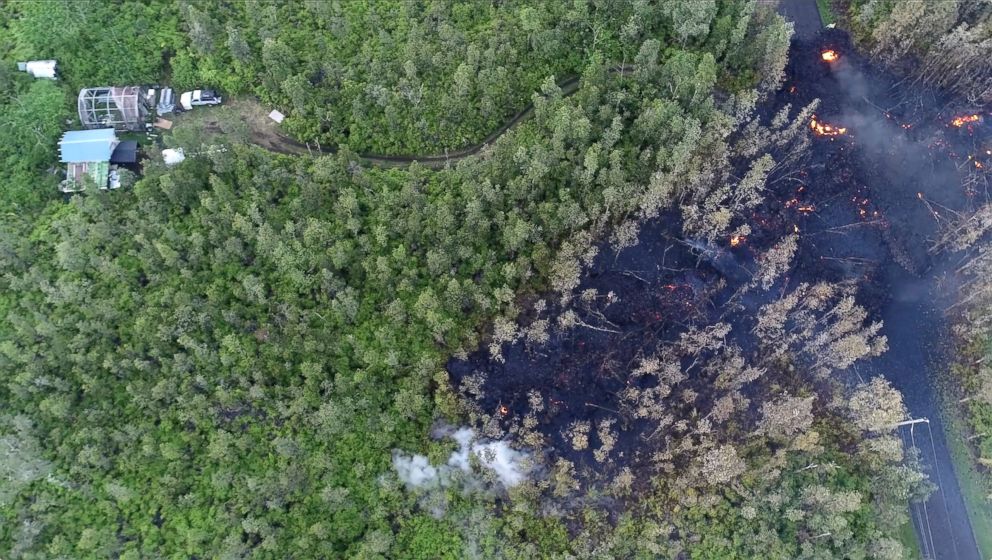 "We've gotta be careful because the SO2 levels are still pretty high," Magno said. "We're not going to let them stay."
The activity had heightened Saturday morning, with officials saying the lava from multiple the vents had joined together in a concerning scenario. Five buildings have been destroyed in the Leilani Estates region, officials said.
Magno told ABC News that the Civil Defense Agency was starting to prepare for the worst.
"It ramps up our response more. … Even though you're thinking about the worst-case scenario, it's starting to come to fruition, so you go, 'OK, we need to get ready for that worst-case scenario,'" Magno told ABC News correspondent Marci Gonzalez.
"Things got pretty active [Saturday morning]," Magno said at the press conference. "The eight vents were pretty active, to the point where lava was spewing and the flow started spreading so we got additional damage out there. I'm not sure what the count is, but we thought it was just continue to go. Fortunately, seismicity has kinda laid down and the vents have gone quiet now."
But officials cautioned that while the lava flow may be quiet for now, it won't be for long.
"More vents could open up, the existing ones could get active again, which probably will happen after seeing what happened this morning," Magno said. "There's a lot of lava or magma under the ground so eventually it's going to come up."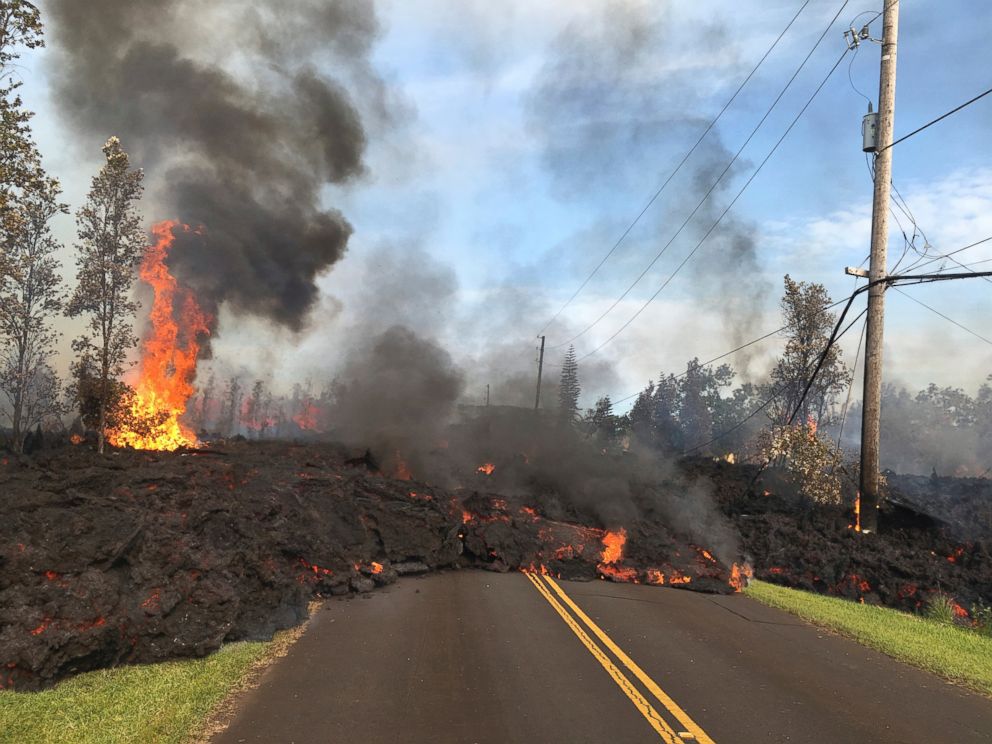 The island was also rocked by a 6.9-magnitude earthquake on Friday, which caused landslides near the coast, but minimal structural damage.
The concern continues to be the lava and gas emitted from vents.
"This is lava, that is definitely destroying people's homes — we don't have an exact count — but it is a devastating situation and it's going to be everyday that it goes on," Hawaii County Managing Director Wil Okabe said. "Mother nature, there's no way we could've predicted this."